15/03/22
The power of the business case to link new business ideas or transformations to value
Many business initiatives fall short of expectations because they lack a clear mission, a precise vision of their features and how and when they should be developed. To launch them there has to be an explicit approach to create value and respond to business strategy. Building a thorough business case can help linking the development of initiatives to value and getting the right support internally and externally to go-through. 
Our experience shows that the reason why most of the initiatives don't get the internal or external buy-in is because they aren't focus enough in creating value for the client. Some executives know the result they want to obtain: in some cases, the goal is increasing revenue, creating new products, enhancing customer experience or any other. But few know how to identify which opportunities provide better results and how. We find that the best approach is to concentrate on covering pains and needs of the client and prioritize those bold moves that solve them.
Thus, start by stating a core mission to focus on. What are the client's needs the company will solve? What is the market space the new product or service will cover? Who are the potential clients and their needs? These questions will help you defining a clear mission before launching any new idea or business transformation. 
Once there is a defined mission, start by identifying the opportunities that need to be developed to accomplish it, whether they might be points of contact of the customer journey that they need to be covered, new features of a prototype or elements that drive operational gains, among others. Find the right solutions by researching market best practices in or outside the industry that can be applied to pursue the mission. After defining all sorts of solutions, concentrate on what generates more value to prioritize it and decide where to invest first. 
Many companies struggle to identify the value of each opportunity and this is where the business case becomes more important. Our approach to succeed in building business cases is divided in 6 different pillars: analyze and prioritize what underpins value, identify market references, discover and use market trends, write hypothesis based on data, calculate cost of implementation, time and resources needed and find internal champions that will lead the initiative. 
A six-step approach to build a business case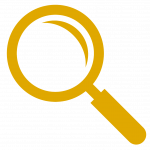 Once the mission and the potential target has been identified,
analyze and prioritize what underpins value.
Identify game-changing opportunities that for the company and its clients by analyzing the maturity and current state of the business, seeing what competitors are offering and finding the right solutions to pursue the mission. List, debate and adapt them to the clients' needs and prioritize the ones that can be either quick wins or that can impact the metrics that really generate value to the company. For example, in the cultural and entertainment sector personalization has been the most powerful and demanded trend since the boost of the use of digital channels and devices. Thus, in this sector we have helped several entities to capture data, digitalize their content and their relationship with the customer to offer them a complete omnichannel experience. Therefore, for them, data and artificial intelligence solutions are top priority to improve customer satisfaction, frequency and recency metrics.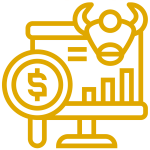 Identify market references
. Our experience reveals that many companies do not have enough internal and customer data to recognize the intrinsic value of improving some KPIs and, therefore, find it difficult to calculate opportunities' worth and outcomes when prioritizing. External data from reputable sources is key to building this link. There are many institutions that share their research results that can be applied to the reality of the company and its industry. Best-in-class business cases are the ones that back up assumptions and KPIs with market best practices and numerical benchmarks. By doing so, the business case is more likely to get the buy-in from the agents, and therefore there is also more chances to get the right results in terms of outcomes and funding. Knowing that similar initiatives and opportunities have previously been successful in the market ensures the agents to believe in the project. Translate the ideas into a clear roadmap to be followed by everyone.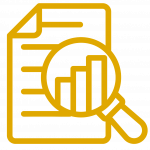 Discover and use market trends
. Lagging data is a useful but not enough tool to imagine the impact of each development. Find and introduce market trends to control business case predictions. For example, in the automotive sector there has been a customer trend lately showing that people tend to be less open to owning a car than before. Thus, when we have helped companies in recent years to launch new solutions in this industry, we have introduced control variables in order to introduce this trend in our model. This trend has been a reality for sectors such as automotive, real state, entertainment, etc. but it begins to disrupt sectors such as B2B, manufacturing, heavy machinery, etc. So, trends are a type of control variables that have to be included in any business case.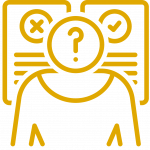 Write hypothesis based on data
. Establish the top 5 variables that will drive the entire business case ergo the ones any internal agent will need to focus on and adapt their strategy to be successful in achieving. The hypothesis must be built using the analysis performed in the 3 previous steps. Then, stress test the model by changing these variables so that the robustness of the model can be demonstrated. Create different scenarios and think of different strategies to succeed if anything changes during the execution process. Our business cases tend to have a time horizon of no more than 3-4 years because we understand that estimates lose power as time goes on and new technology and disruptions can occur.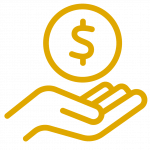 Calculate cost of implementation, time and resources needed
. After indicting the services, features and solutions to be developed, find the necessary internal and external resources. See how long these developments take, set up the team, the IT infrastructure, the materials and the processes needed to transform the initiatives into a reality. Search the market for the best cost structures to manage the implementation and allocate resources when necessary, only for specific developments. Some business cases will have a lean start-up mindset that emphasize keeping cost as low as possible, while others will need to include a most sophisticated fixed cost structure. In any of these cases, the business case will be built with a top-down approach: the mission and the solutions lead the rest of variables that are dependent variables. Consult your suppliers and look at the cost structures of leading companies to verify your hypothesis and the established costs. Turn it into a roadmap and draw an investment plan to channel funding solutions that offer highest value as outlined above. 
Find internal champions to lead the initiative
. Any change has to be supported by internal teams that believe in the transformation. Our experience shows that having top-line investment buy-in is not only enough to accomplish transformations. Agile and open mindsets are needed to implement any new initiative, since part of the journey is testing, learning and adapting strategies to exceed the end goal. Our client-centric agile methodology consists of constantly testing developments with the client, learning about their needs and pivoting on previous ideas. Having a right mission will engage the organization, applying the correct methodology will improve outcomes and people will be key to making any transformation a reality. 
Set clear mission, state clear goals and data-driven metrics, find the right people, apply the best processes and start transforming any organization or industry. The main key point, nonetheless, is the client, who is the main actor around whom the entire transformation takes place.