14/07/21
MWC-4YFN
MWC 2021: The comeback of the biggest technology event in the world


Spanish institutions and startups have gained relevance in this year's edition..


This year's big winner was the 4YFN event, an area dedicated mostly to local startups.


This year's awaited edition of the Mobile World Congress was held in a hybrid format, with 30% of the exhibiting companies attending online, and also with a large part of the conferences being held remotely.
Due to the pandemic caused by COVID-19, this year's attendance numbers have been very different from the record-breaking 2019 edition. Back then, there were 109.000 attendees, with 2.400 exhibitors spread over 120.000 square meters. 
In this year's edition, the number of exhibitors has gone down from 2.400 to 300, which made the event reduce its physical presence, from eight halls to two. This was caused, mainly, because of the absence from the major technology brands, which decided not to travel for health reasons. However, this was the perfect chance for small national companies to gain visibility and stand out, taking advantage of the lack of bigger players, and showing their ideas to the World.
In this sense, the interest of this edition has focused on the possibilities offered by the application of Artificial Intelligence (AI) to smart home products, new wearables with advanced health functions and improvements in operating systems.
The 5 highlights for this edition:


Vitro M5 coffee machine: Irisbond and the Azkoyen Group have shown an intelligent coffee machine equipped with 'eyetracking', eye-tracking technology which, in line with artificial intelligence, will allow drinks to be selected simply by looking at the option of interest. This solution is applicable to many other self-service machines and is COVID-free, as it dispenses with touch interfaces.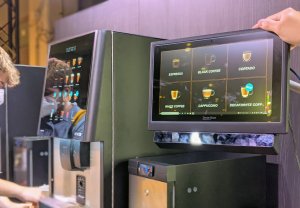 YouCARE T-shirt: Curiously enough, this is one of the most mediatised advertisements. This ZTE T-shirt has imperceptible sensors integrated into the fabric itself, responsible for monitoring values such as heart rate, breathing, muscular effort, body temperature and even the components of sweat. This data will be transmitted via 5G to health centres or our own phone immediately.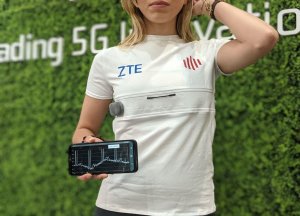 Snapdragon 888+ chip: The latest from Qualcomm in terms of processing is this Snapdragon 888+ 5G, a chip that will power the most advanced smartphones on the market. We're talking about an 8-core 3GHz CPU, ready for the most demanding games, the future of mobile data and 4K HDR video capture at 60 frames per second. It also supports 'Quick Charge 5' fast charging technology (up to 100 watts).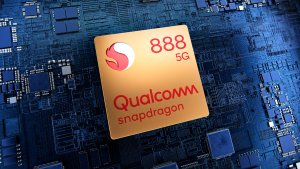 Nova H1 Audio Earrings: The booming segment of wireless headphones takes a step up a notch with these 'earrings'. They use Directional Sound technology to send sound from the earlobe to the ear canal, so you can listen in privacy without losing track of your surroundings. They start at 329 euros and include a charging case for up to 20 hours of battery life.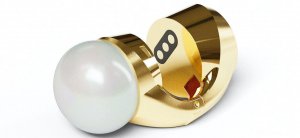 TCL Nxtwear G: These glasses will allow you to enjoy a 140-inch Full HD screen anywhere, which is ideal in terms of gaming, film sessions and even private videoconferences. In fact, they can be connected to phones or computers (via USB-C) to duplicate their screens, giving the sensation of being 4 meters away from them.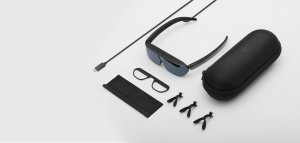 Startups at 4YFN have come out on top
If the MWC 2021 has approached the figure of 35,000 attendees it has been thanks to 4YFN. This year, the event dedicated to startups has moved to the Mobile venue. This is not a trivial move, as in 2019 the 4YFN attracted 23,000 attendees. A number of people that will foreseeably be included in the final count. While Hall 3 was empty, the 4YFN Hall was quite busy, with small stands dedicated to the 350 startups that participated. It is also worth noting that these days, the technology congress that Barcelona has hosted, has shown how Spanish talent is pioneering the development of projects that can mark the health of the future, giving rise to the importance that the local entrepreneurial ecosystem has in shaping disruptive ideas. Three of them stand out: 


The Blue Box, a device devised by biomedical engineer Judit Giró Benet that allows breast cancer detection through urine samples. Unlike mammograms, it is not painful for women to use and does not involve an irradiating and invasive procedure that could spread the tumor. The device, which will be marketed for around 50 euros, can be used at home without the need for medical or technical knowledge, as is already the case with fertility tests. Although it is simple to use, its operation is as complex as it is revolutionary. Inside the blue plastic box are six chemical sensors that react to certain metabolites in urine that are associated with breast cancer. These sensors send a signal to the cloud, where an Artificial Intelligence algorithm reads and classifies the sample for analysis with 95% reliability. In just 40 minutes, the results of the analysis arrive on the patient's smartphone.


Another revolutionary vision that is gaining attention is The Smart Lollipop, a smart lollipop (as the name suggests) that can diagnose, prevent and monitor diseases through saliva. The aim of this project is to detect children's cholesterol but they plan to open the focus to diagnose other global diseases such as coeliac disease or malaria. It can be used without the need for much training and can be easily transported to reach underdeveloped countries. Although The Smart Lollipop's target group is children, they are not ruling out extending the product to adult or elderly patients.


Other local start-ups focused on the health sector have been attending the Mobile fairs in recent days to publicise their projects and attract the attention of potential investors. This is the case of Immersium Studio, a spin-off of the Universitat Oberta de Catalunya (UOC) that creates augmented reality experiences to improve the training of professionals from different sectors. Its 360-degree interactive videos are being used by the Donation and Transplantation Institute for organ transplants to teach how to communicate bad news. The 4YFN also helped them to access a European credit that has allowed them to train more than 20,000 healthcare professionals across the continent, in 23 languages, on how to react to COVID.


As such, we see how 4YFN has moved into the heart of the MWC by putting startups at the centre of the mobile ecosystem. The combination of these two influential events has therefore recognised the leading role startups play in realising the potential of technology, creating value and fostering a wider network for all the attendees at the World's largest connectivity event, connecting everyone and everything for a better future.